Nowadays, Beijing has become the first choice for foreigners coming to China, Beijing is rich in tourism resources, both natural and cultural aspects of the many attractions. So more and more foreigners are falling in love with this city and choosing to stay in Beijing, and if you have friends and family in Beijing.
And you have a friend live in Beijing and you not sure what to get for your friend's birthday, sister's graduation, or on they wedding anniversary? Well, what would be better than giving them a flowers as a gift.

If you think so too, then it's now time to start searching for a great flowers where you can find the best gift in Beijing!

Luckily, we've already gone around the town and found you the flowers in Beijing! See our list below to figure out which to go to pick up!
1.DESTINED TO BE WITH YOU. (33 red roses)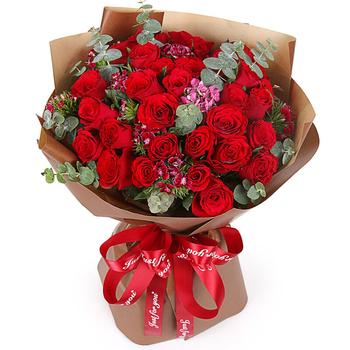 Materials: 33 red roses, red gypsophila interspersed with eucalyptus interspersed with plump red roses
Flower Language: I wish you a lifetime of prosperity, I will wait for you, I wish you a lifetime of love, I promise you a lifetime of smiles.
Suitable:Lover丨Girl friend
Price: $79
2.SPECIAL YOU (11 white roses)
Materials: 11 white roses with blue babysbreath
Flower Language: It's late at night, I start to miss you, miss your hair bun, miss your nose, miss your caution when you walk, miss your love for me silent. Because of love, we became whole.
Suitable:

Lover丨Girl friend

Price: $48.00
3.HEARTBEAT(21 pink carnations)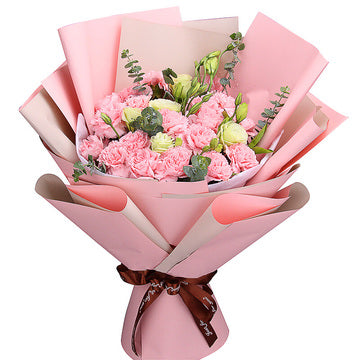 Flower Language: Mother takes good care of the little rocker when it is gently rocked; mother pats it when it is gently moved; mother cares for it when it is gently pushed; mother caresses it when it is patiently pushed. Mother's love is deeply embedded in my heart. Today is Mother's Day. Happy Mother's Day!
Materials: 21 pink carnations, green eustoma interspersed with plump eucalyptus garnish
Suitable:Elders丨Mother
Price: $66
4.BEST GIFT(11 fine champagne roses)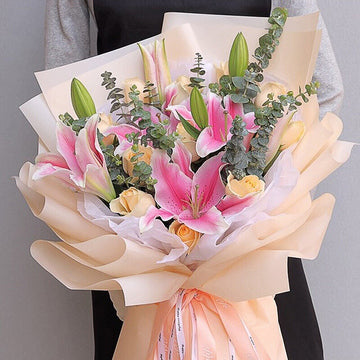 Flower Language: Your life is a beautiful poem, your smile is the best gift!
Materials: 11 champagne roses, 2 pink lilies, eucalyptus interspersed
Suitable:Elders丨Teacher
Price:

 

$66
5.REALLY LOVE YOU(11 red roses)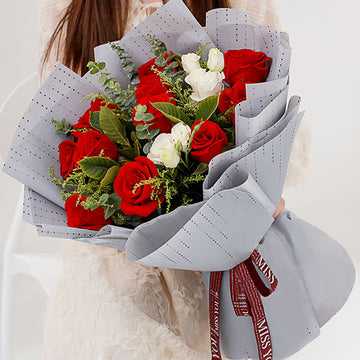 Flower Language: We no longer believe in lies, no longer need sweet words, give me a true vow, so I can look forward to forever!
Materials: 11 red roses, white eustoma, eucalyptus and gardenia leaves plumply interspersed
Suitable:Lover丨Girl friend
Price: $52.86
And that's our list for the best flower in Beijing! Have you already decided which one you'd like to buy? Tell us all about it!